Welcome on board!
We are happy to show you the most beautiful side of Almere. A city of modern architecture, unprecedented nature and many undiscovered gems. We take you into a world below sea level, where history has yet to be written and no family has lived for generations. Almere, the young city of the Netherlands.
Skyline – Floriade boat tour
Step on board and enjoy a beautiful cruise through Almere (New Amsterdam). Along the way on the cruise you will hear the real story behind the young city of Almere including:
The origin of our city on the seabed. How do we keep it dry?
Our special skyline and architecture (the Manhattan of the Polder).
The origin of the Weerwater and what does this have to do with the placenta?
700 different bridges over the water. Twice as much as Venice.
The origin of the Floriade and why in Almere? The boat does not stop at the Floriade but sails along here.
Departure daily at 13:30.
Duration: 45 minutes.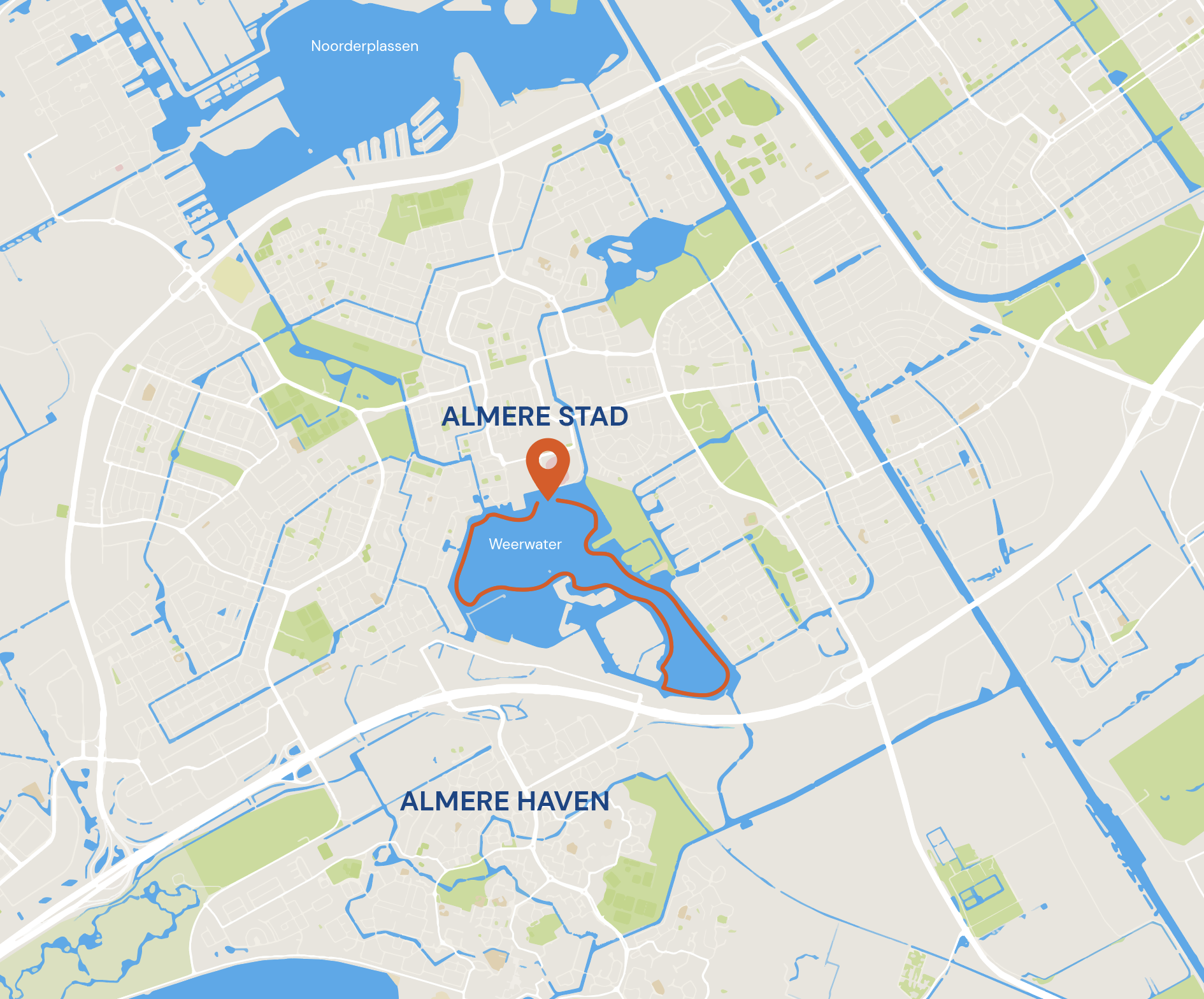 Book your tour!
Book your favorite city tour quickly and easily.