Welcome on board!
We are happy to show you the most beautiful side of Almere. A city of modern architecture, unprecedented nature and many undiscovered gems. We take you into a world below sea level, where history has yet to be written and no family has lived for generations. Almere, the young city of the Netherlands.
Skyline – Floriade/Hortus tour
Discover "New Amsterdam" Almere: the fastest growing city in the Netherlands. This youngest city in the country has been in existence for less than 50 years and is 5 meters below sea level.
A tour of history, present and future: learn how the city came to be, how we now keep dry feet, view architecture and hear more about the plans for Hortus, the new residential development on the former Floriade site, among other things. In 2022, Almere hosted the Floriade EXPO, with the theme "Growing Green Cities": how can we green our cities?
A fun tour for young and old. Every Sunday morning from late May through late September at 11:00 am. Along the way on the cruise you will hear the real story behind the young city of Almere including:
The origin of our city on the seabed. How do we keep it dry?
Our special skyline and architecture (the Manhattan of the Polder).
The origin of the Weerwater and what does this have to do with the placenta?
700 different bridges over the water. Twice as much as Venice.
The future of the Floriade site: what will happen next, how will this piece of the city develop.
Departure: every Sunday at 11 a.m.
Duration: 45 minutes.
Rates: €14.50 per ticket (children 2 to 12 years: €7.50 per ticket)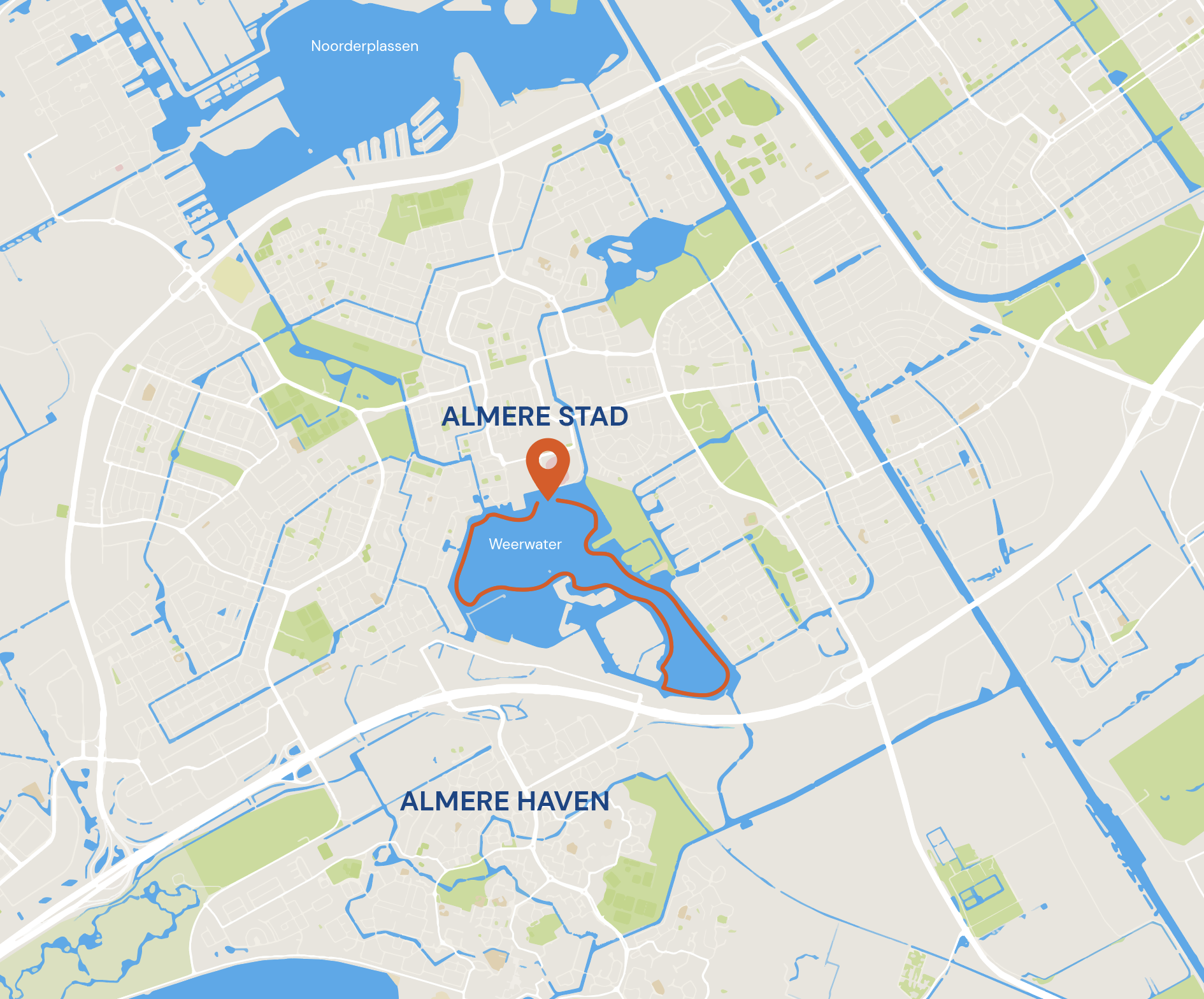 Book your tour!
Book your favorite city tour quickly and easily.